Web Designs For Restaurants
Make them salivate even before they walk into your establishment! Digismart has the best web designs for restaurants' websites, including cafés, food trucks, catering services.
Check Out Our Best Web Designs For Restaurants
The web is one of the most important tools in your restaurant marketing toolkit, and it's important that you choose a restaurant web design that represents your brand well.
A good website design will increase customer loyalty by making it easy for customers to find your menu, make reservations, contact you with questions, or send you feedback. It will also let them keep up with the newest specials or events at your restaurant.
No matter if you are just opening your doors or have been serving patrons for years, our team of experts can build a custom website that enhances your own brand and increases traffic to your establishment!
We offer several different web design packages to fit every budget. Our base plan includes everything you need to get started including an online reservation system, full mobile compatibility, social media integration, coupon codes for first-time guests, customer reviews on your Yelp page, and more! All of our designs are fully responsive so they look great on any device!
Our Recipe For Building You A Great Restaurant Website: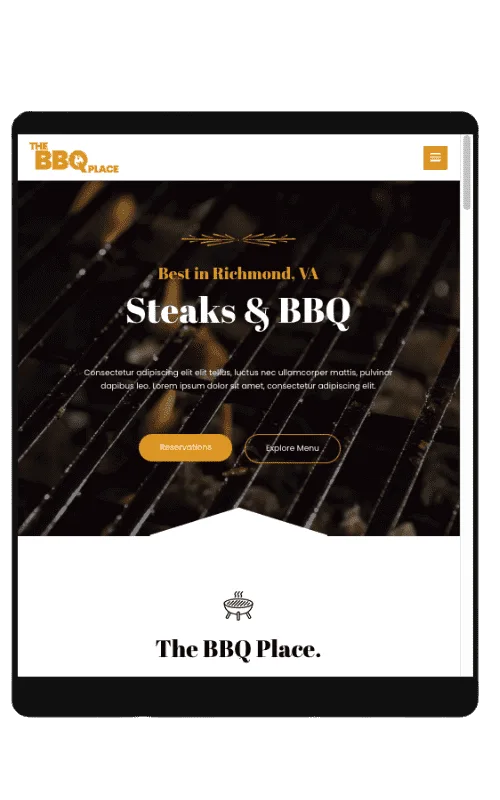 Check Out Our Web Designs For Business Services
If you want to make your business services stand out, It's important to have a website that is not only well-designed but also user-friendly and informative.
By creating a unique layout, using high-quality graphics, and incorporating technical elements like HTML and CSS, our designers can help you create a website that's both professional and user-friendly.
The benefits of working with a professional website design company
There are many advantages to working with a professional website design company.
You can get a custom-designed website that meets your specific needs and branding requirements.
You have access to a team of experienced designers and developers who can help you troubleshoot any issues you may have.
A good website design company will have experience in creating websites for businesses of all sizes.
When you work with a professional website design company, you can be sure that your website will be designed to help you stand out from your competition
Digismart will deliver a website with your own custom CRM so you can start tracking sales and customers when your website launches.
A custom CRM can help with business automation by providing a centralized place for managing customer information. This can improve processes by making it easier to manage and track customer information.
A custom CRM can be a valuable tool for all businesses looking to improve their overall efficiency. looking to automate their sales and customer management efforts. With a simple-to-use interface, your custom CRM will be easy to use and have a major impact on your business. Contact us today to learn more!