We won't just build you a great website, we'll build the foundation for your online success.
We work with some of the best web designers in the business! Check out our Web Designs
"
"Websites promote you 24/7: No employee will do that."
Poet, Perfomer and Average Ukulele Player
Web Development that Works.
Your Website Must create trust and desire in The blink of an eye
As the first impression many people will receive from your company, your website needs to attract your next leads, retain your existing customers and be the ultimate ambassador for your brand.
Our web designers will craft the smart website that delivers higher returns while improving your communication with providers, sellers and customers
Let our expert web designers help you customize your website to improve your processes and facilitate communication with your customers and providers. Whenever possible, give all stakeholders 24/7 access to the information that may be important for them.
Here's Why Having An Old Website (Or No Website) Is Hurting Your Business
Consider how detrimental not having a modern, fast and efficient website is to your operation:
People who find out about you from a web search do not have your best presentation in front of them. It's no way to introduce yourself.
Customers/Clients/Patients who click on your link from any ad will also be denied seeing the best your company offers and have them want to know more about you. You're missing on a chance to grow your community (think newsletter, blog followers, Facebook and social media followers)
You have more customer service work, because some of the answers you are providing over the phone, by email, etc… could easily be answered online, or on the phone when the customers needs the answer.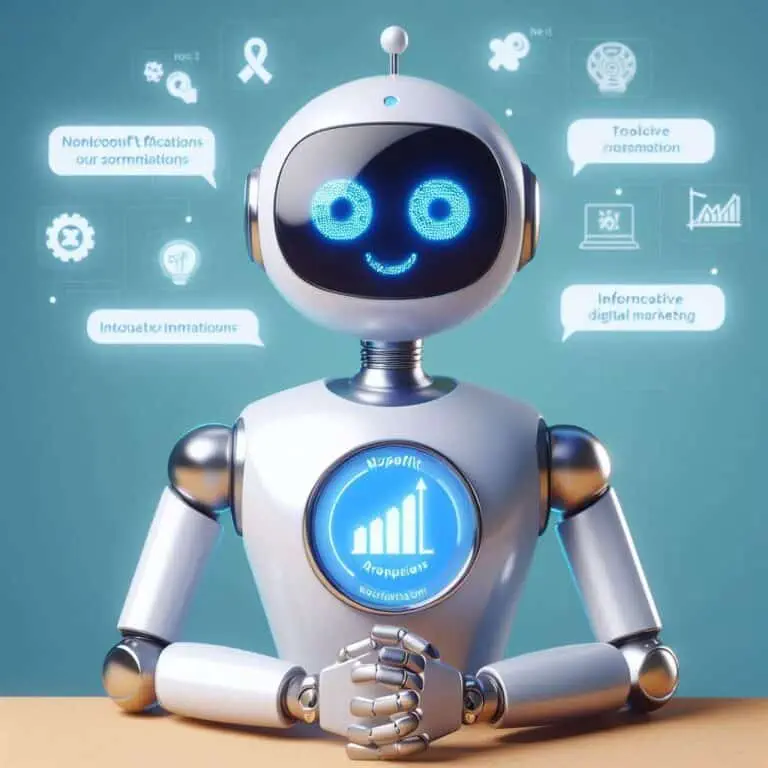 Chatbots, especially those custom-trained with Artificial Intelligence, can be game-changers. Let's explore how these advanced AI tools can revolutionize your nonprofit's operations and engagement strategies. Understanding the Role of Custom-Trained Chatbots in Nonprofits Custom-trained chatbots are not your average automated responders. They are sophisticated AI tools, uniquely tailored to align with your nonprofit's mission, values,…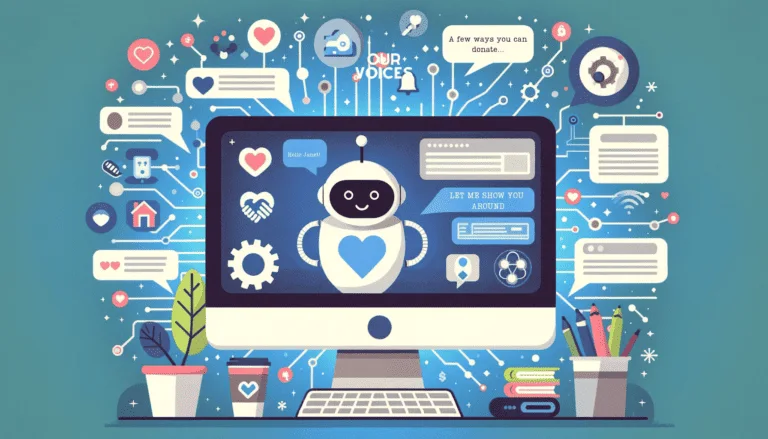 In the evolving landscape of nonprofit management, embracing technology is not just a luxury but a necessity. Chatbots for nonprofits, in particular, have emerged as a powerful tool in this digital era. Let's explore what chatbots are, how they work, and why they are now more efficient than ever for nonprofits. What Are Chatbots? Chatbots…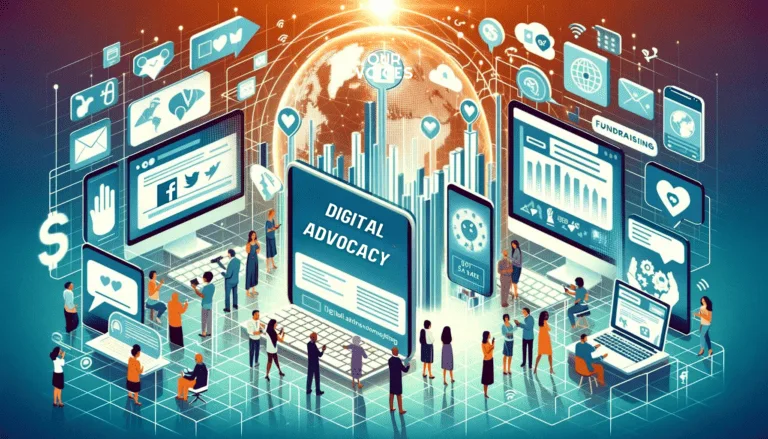 Social media presents game-changing opportunities for nonprofit advocacy efforts. Digital platforms allow causes to rapidly mobilize supporters, shape narratives, and influence stakeholders. Mastering social media advocacy is now essential for driving social impact. This article shares best practices for nonprofits to maximize digital advocacy campaigns. Follow these tips to effectively engage your base, expand reach,…